Rottnest Promotion - Half-Price Perth City Joyflight from Rottnest Island with discount Ferry transfers!
Discount Joy Flight from Rottnest Island
With the kind help of the Rottnest Island Authority, we are able to offer our 35 minute Rottnest Island AND Perth City Joy-Flight at HALF PRICE, departing from Rottnest Island.
But wait, there's more!  To make it easy, we've included your ferry at a major discount, and the Rottnest Island Authority is waiving admission charges.
You can enjoy the day on Rottnest Island as well.  
Flight duration of 35 minutes is the expected actual airborne part of your scenic flight, it will take you over Perth City, the Swan River and Fremantle, and around Rottnest Island too!
Rottnest Air-Taxi uses aeroplanes chosen with the best viewing in mind.  We use two types: 4-seaters (1 to 3 passengers) and 7-seaters (4 to 6 passengers).  These flights are with low-key, professional pilots who know how to show the best views! 
Cessna aeroplanes with 3 passenger seats.
Piper Cherokee-6 aeroplanes with 6 passenger seats (good for families!).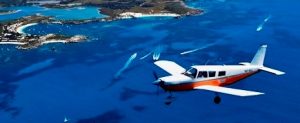 .
Our online booking system is designed to be simple, secure and easy to use.
Perth City and Rottnest Island
  35 minutes
To see how good this offer is, see the following prices.
Your ferry has been discounted to $30 pp round-trip, and has been included in the following offer.
  Adults $102:50 each   ….   Normally $145 for the flight alone.
  Children $77:50 each   ….   Normally $95 for the flight alone.
  Families $320:00 each   ….   Normally $400 for the flight alone.
AND… includes your ferry to Rottnest Island.  How good is that?
Flight duration advertised is the expected actual airborne part of your scenic flight.

Passengers 3 to 12 years of age can be carried as children.

Passengers younger than 3 can be carried free of charge.
1 – Select Number of Passengers, Date and Time Below.
2 – This selection books your scenic flight on Rottnest Island.  'Book Now'. 
3 – Your Ferry will be included at the next step.
Minimum Value is 2 Adult passengers.
Then Click 'Book Now' to be taken to your Ferry booking
Your Ferry can be booked for 9am, or 10:30am from Fremantle, leaving Rottnest 4pm or 4:30pm the same day.  These times can be altered – Please contact Rottnest Air-Taxi immediately you have completed your booking.
Please check junk folders before calling about missing confirmations.